Synth
Hero
The DNA of Electronic Music
Scroll down to enter
Synth Heroes create mixes of their formative electronic music influences
SH
68
THE RADIOPHONIC WORKSHOP
The Splice of Life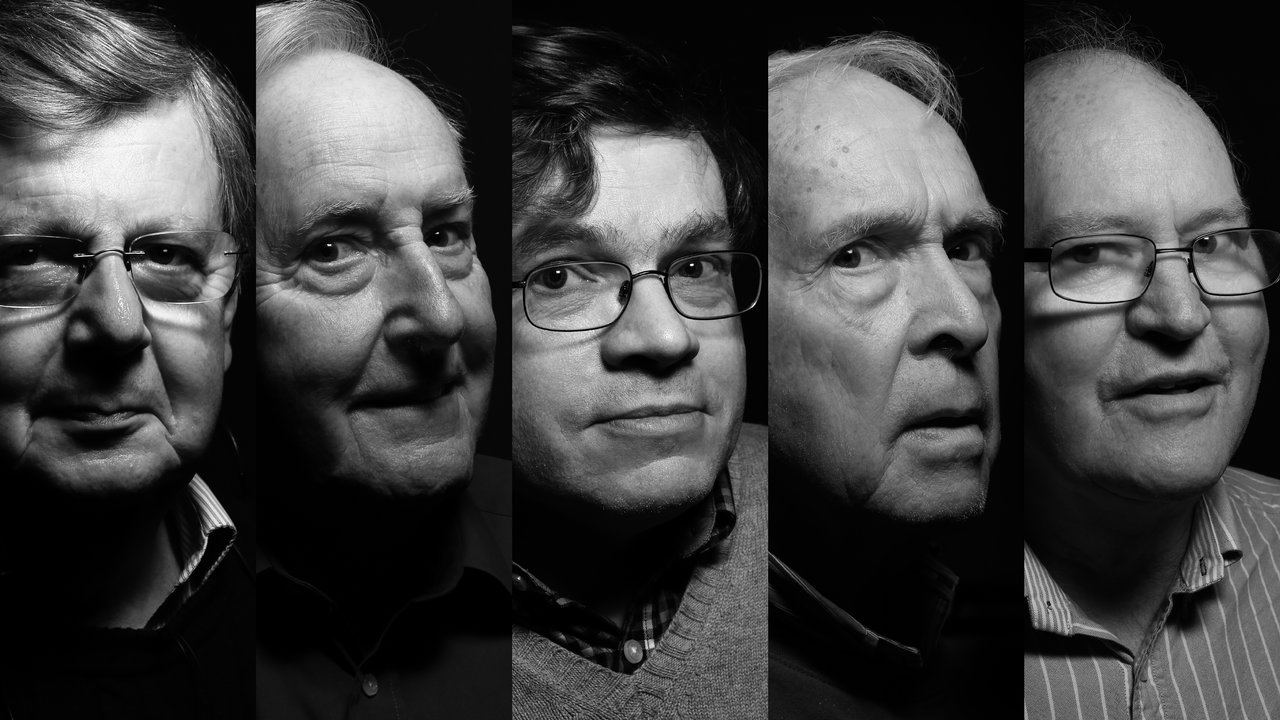 Our last Synth Hero mix of 2020 comes from a group whose assorted members have helped to shape the sound and future of electronic music: The Radiophonic Workshop.


On November 22nd, they will create a special online performance of Latency using a technique inspired by lockdown Zoom calls. They are doing it in support of

Delia Derbyshire Day

(pictured right) and

The Girls' Network

.

"The idea [of playing the internet] reflected our time," workshop member Peter Howell told

the Guardian

. "We're all subject to the internet now in a way that we never thought we would be. And Bob and Paddy came up with an idea that is literally using what we're all relying on for a creative purpose, using something that we've all taken for granted but in an artistic way."

Originally set up by Desmond Briscoe and Daphne Oram back in 1958 to produce music and sound effects for BBC radio programmes, it soon became a hub for musical experimentation, producing hundreds of theme tunes and soundtracks for television.

Often the sounds required for the atmosphere that programme makers wished to create were unavailable or non-existent through traditional sources and so some, such as the musically trained Oram, would look to new techniques to produce effects and music for their pieces. Much of this interest drew them to tape manipulation techniques, since using these methods could allow them to create soundscapes suitable for the growing range of unconventional programming.


This group of experimental composers, sound engineers and musical innovators provided music for programmes including The Body in Question, Horizon, Quatermass, Newsround, The Hitchhiker's Guide to the Galaxy, Chronicle and of course Delia Derbyshire's iconic Doctor Who Theme before being shut down by 1998 in a round of BBC cost cutting.

Brian Hodgson

and

John Baker

were also famous Radiophonic luminaries.


Over the last decade, Workshop members Dick Mills, Paddy Kingsland, Roger Limb, Peter Howell, and Mark Ayres have regrouped to record and perform live. They recently released Burials in Several Earths, a free-form synth improvisation recorded without the use of sequencers.

Latency will be performed along with other Radiophonic Workshop compositions on their

YouTube channel

at 8pm on 22 November.

TRACK LIST by
THE RADIOPHONIC WORKSHOP





1) Tangerine Dream
"Love on a Real Train"
0.00 – 3.29

2) Henry Blair
"Sparky's Magic Piano (Parts 1 & 2)"
3.30 – 9.57

3) Kraftwerk
"Atherwellen"
9.58 – 14.21

4) The BBC Radiophonic Workshop
"Pot Au Feu"
14.22 – 16.59

5) Mark Pritchard
"Sad Alron"
17.00 – 19.23

6) Laurie Anderson
"O Superman (For Massenet)"
19.24 – 26.32

7) Aphex Twin
"Track 19"
26.27 – 32.36

8) Brian Eno & David Byrne
"Moonlight in Glory"
32.37 – 37.02

9) Isao Tomita
"Suite Bergamasque, Claire De Lune, No.3."
36.57 – 42.38

10) Tangerine Dream
"Sequent C"
42.29 – 44.27

11) S-Express
"Theme from S-Express"
44.11 – 47.56

12) Anna Meredith
"Paramour"
47.57 – 52.16

13) The Beatles
"Radiophonic Workshop Christmas cut-ups"
52.17 – 1.00.02





Synth of the Month:
EMS VCS3
One of The Radiophonic Workshop's most beloved sythesisers was the VCS3, which was created in 1969 by
Peter Zinovieff
's
EMS
company.
The electronics were designed largely by David Cockerell, and its distinctive appearance was the work of electronic composer
Tristram Cary
. It was one of the first
portable
commercially available synthesizers, in the sense that it was housed entirely in a small wooden case, unlike synths from American manufacturers such as
Moog Music
,
ARP
and
Buchla
, which had large cabinets and could take up entire rooms.
The VCS3 cost just under £330 in 1969. Some people found it unsatisfactory as a melodic instrument due to its inherent tuning instability. This arose from the instrument's reliance on the then-current method of exponential conversion of voltage to oscillator frequency—an approach that other companies also implemented with fewer tuning issues. However, the VCS3 was renowned as an extremely powerful generator of electronic effects and processor of external sounds for its cost.
The VCS3 found popularity among artists seeking to create exotic synthesised sounds. As a result, remaining examples sell for far more than their original asking prices.
The first album recorded using only the VCS3 was
The Unusual Classical Synthesizer
on Westminster Gold.
The VCS3 was popular among
progressive rock
bands, and was used on recordings by
The Alan Parsons Project
,
Jean-Michel Jarre
,
Todd Rundgren
,
Hawkwind
,
Brian Eno
,
King Crimson
,
The Who
,
Gong
, and
Pink Floyd
, and many others.
The VCS3-generated bass sound at the beginning of Pink Floyd's "
Welcome to the Machine
" forms the foundation of the song, with its other parts heard in response.
The Who famously used a VCS3 on "
Won't Get Fooled Again
" from
Who's Next,
where
Pete Townshend
used it as an external sound processor by running the signal of a
Lowrey organ
through the VCS3's filter and low frequency oscillators.
It was also notably used by
John Paul Jones
in the song "
Four Sticks
" on the
untitled fourth album
by
Led Zeppelin
.