Synth
Hero
The DNA of Electronic Music
Scroll down to enter
SH
01
KAITLYN AURELIA SMITH
Euclid Dreamer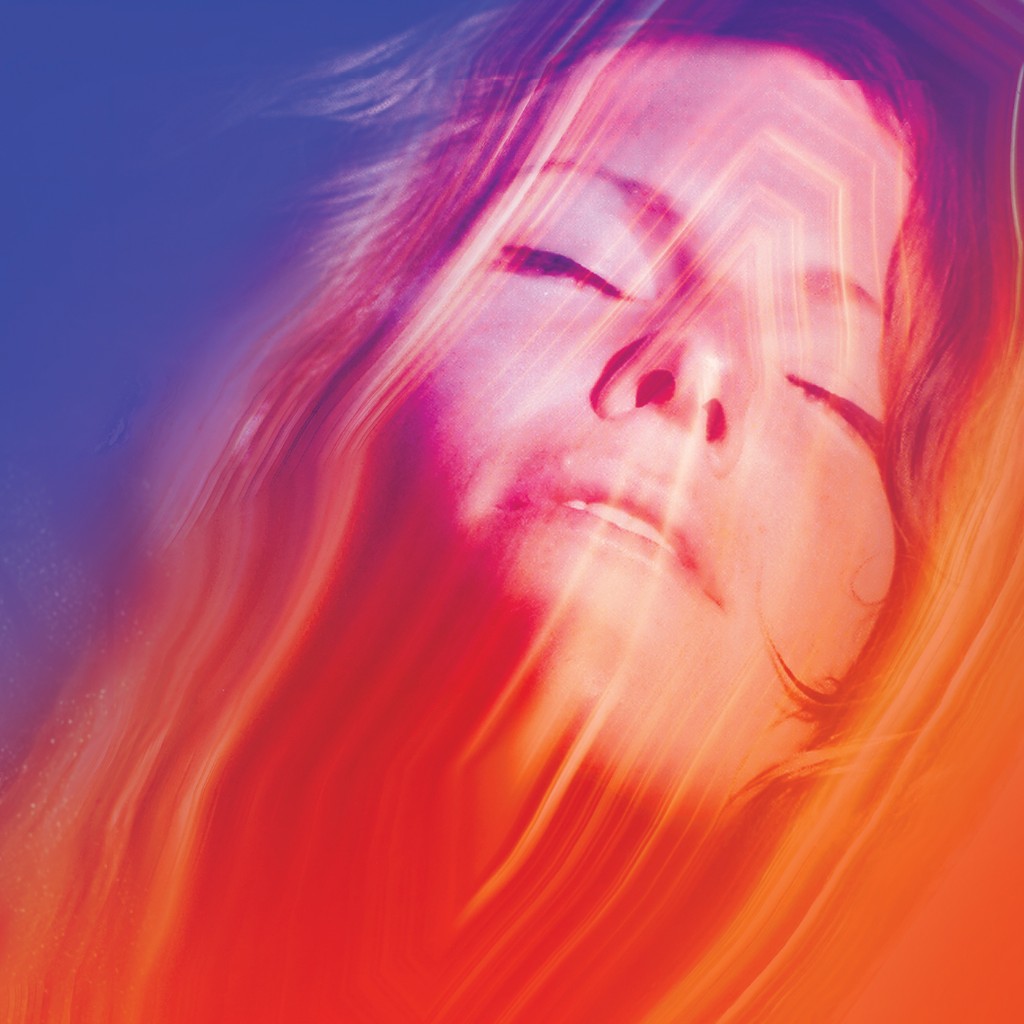 Kaitlyn Aurelia Smith is an American composer, performer and producer. Her formative years were spent communing with nature on Orcas Island in the northwest region of Washington state, a place she describes as "one of the most magical and peaceful places I have ever been.

After several self-released albums, Smith was signed to independent record label

Western Vinyl

in 2015, who released her first official album, Euclid, in January 2015. Her latest album, Tides: Music for the Meditation and Yoga, was released in January 2019.

In her Synth Hero mix, she explores her love of the Buchla and the multitude of electronic composers who inspired Euclid, her new album on Western Vinyl. "When I can hear the human in electronic music I am inspired," she says. After listening to this mix, you will be too.

TRACK NOTES by
KAITLYN AURELIA SMITH

Maggi Payne
Gamelan
0:00 - 2:59

For me, this piece evokes ASMR (Autonomous sensory meridian response) with its incredible high fidelity percussive elements and clean polyrhythms. It makes me feel like I am gently being slapped to wake up and pay attention.

Oskar Sala
Concertando Rubato
3:00 - 4:56

Oskar Sala built an instrument called the Trautonium with Friedrich Trautwein. Though it is a monophonic instrument, it is incredibly complex. I am inspired by his ability to pull sophisticated and playful sounds out of it. I highly recommend looking up videos and pictures of this instrument. This is from Elektronische Tanzsuite.

Isao Tomita
The girl with the flaxen hair
4:58 - 7:00

I really want to see a figure skating performance to this piece. It is earnest and cinematic. There are evocative subtle sounds in the background that provoke curiosity.

J.D. Emmanuel
Part IV Expanding into the universe
7:04 - 9:11

This piece motivates a journey inward. Focused, reflective and introspective.

Hugh Lacaine
Dripsody
9:12 - 9:52

Analog synthesis sound design at its finest! I feel like I am getting to follow a drops journey down a drain.

Ray Lynch
Celestial Soda Pop
9:54 - 14:19

This piece makes me feel like I am in a montage! I like how clean and punctuated the rhythm is.

Harald Grosskopf
Synthesist
14:20 - 21: 52

I enjoy the mix of this piece, each sound seems to perfectly have its place in a bed of sounds.

Mort Garson
Plantasia
21:53 - 24: 33

I am inspired by the counterpoint and arrangement. It is orchestral in way the voices hand off the theme.

Suzanne Ciani
Lixiviation
24:34 - 28:40

So many incredible sounds, such beauty and complexity in the composition. I am also particularly fond of this piece because a lot of it was made with a Buchla 200.

David Behrman
On the other ocean
28:41 - 33:51

The way the swells and the harmonies line up with the portamento lines are so satisfying! It feels like each part is working hard and courteously to mold together and create something larger. I also appreciate the blending of acoustic instruments with electronic instruments.

Jurgen Neeresbett
Meditation
33:56 - 36:55

His music feels timeless. Underwater pilgrimage.

Cool Maritime
Gaze
36:56 - 38:46

I love how this piece plays with tape delay. It sounds like colossal foot steps.

Donato Dozzy
Vaporware 01
38:47- 43:33

This reminds me of one my favorite traditional mbira songs. It always stops me in my tasks and I can only listen.

Terry Riley
Rainbow in curved air
43:45- 48:14

I once read that TR would practice playing the same 4 fingers on the piano for months and months on end. I am inspired by his patience and discipline. Amazing counterpoint and sense of rhythm changing over time.

Suzanne Ciani
The first wave
48:18 - 53:00

I am always excited by the rise and fall of melodic lines in this piece. It feels like you are riding a wind slide.

Laurie Spiegel
Appalachain I
53:04 - 55:36

The brightness of the tones in this piece massage my ears! I am very fond of composing on EML synthesizers. I love the filter on those synthesizers.

Clara Rockmore
The Swan
55:37 - 58:15

For the longest time I thought this was a human voice. I am very inspired by her ability to emote through such a complex electronic instrument.The dynamics are perfect.

Raymond Scott
Sleepy Time
58:17 - end

So playful. Whimsical. Perfect for drifting off into dreamtime.
Synth of the Month:
Buchla Music Easel
Buchlas are geared toward complex oscillators using

frequency modulation

,

amplitude modulation

, and dynamic waveshaping to produce other forms of timbre modulation.

Many of Don Buchla's designs, including the Low-Pass Gates (later called Dynamic Managers) contain

vactrols

, photoresistive

opto-isolator

employed as voltage-controlled

potentiometers

, which contribute to a very "natural" Buchla sound.

In December 2017, Arturia released a software/plugin emulation of the Music Easel, called the ″Buchla Easel V″, as one of the classic analog synthesizers they represent.