SH
64
IGGOR CAVALERA
Rhythm Killer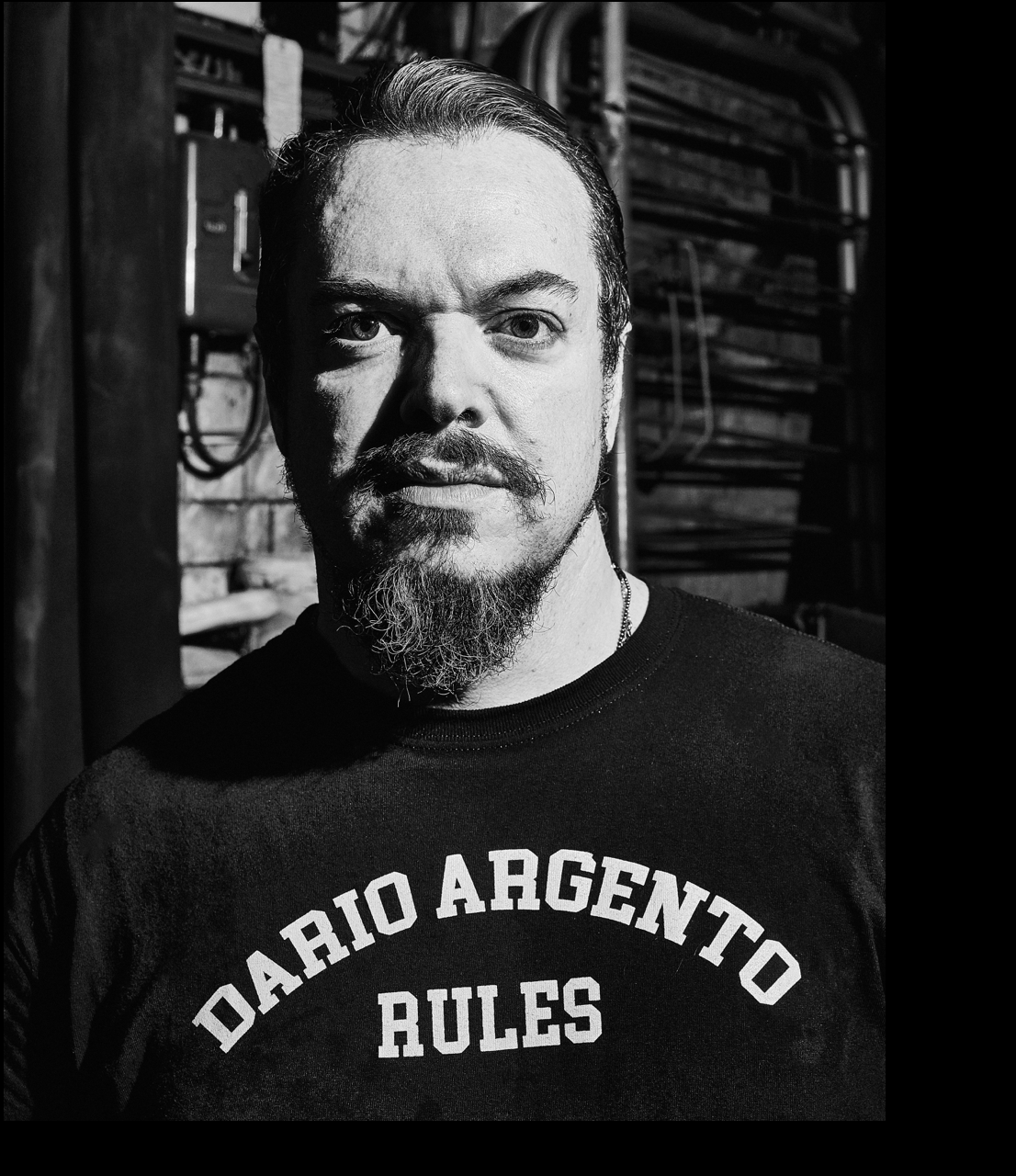 This month's mix has been created by metal legend Iggor Cavalera.

Throughout the nineties, Iggor, his brother Max and their Sepultura bandmates made metal even heavier by fusing brutal tribal rhythms and huge chugging riffs with industrial production and soul quaking primal growls. On tracks like "Territory" and "Refuse/Resist", Iggor's visceral beats tore a hole through the music industry and helped the band sell in excess of 10 million albums.

In 2017, Iggor performed drums for Soulwax on their album "From Deewee" and in their live tour, along with two other live drummers. A year later he formed the noise music duo PET BRICK with Wayne Adams of Big Lad and Death Pedals.

Somehow between all this and raising five children, Iggor and his wife Laima have also found the time to make music under the moniker of MixHell. Fusing electro, hip hop, cyber punk and rock, they have created an organic electronic sound powered by modular synthesis and live drums.

For his Synth Hero mix, Iggor has selected 20 electronic tracks that have influenced his life. From paranormal field recordings and Japanese noise, to Black Metal, Belgium beats and beyond, take a trip into the dark beating heart of one of the world's greatest rhythm killers.



TRACK NOTES by IGGOR CAVALERA

1 - Medium Paranormal Field Recordings and Compositions - Blue's out of body Experience 1973 (0:00)

This is an amazing record that Laima and I found at Two Bridges, a shop in China Town, NY. The record contains paranormal field recordings and compositions from 1973 to 2007. It fits perfect for an intro.

2 - Gabrielle Gasparoti - Instantanea (1:46)

This song was released on one of my favorite labels nowadays, Dio Drone from Italy. Gabrielle plays mainly on a Buchla synth.

3 - Amen Ra - Noise Diksmuide (7:44)

Amen Ra is a very artsy doom band from Belgium which integrates a lot of dark aesthetics to their music. This song has a particularly sound track vibe to it with layers of synthesizers.

4 - Kali Malone - The Light of Marma (11:10)

Kali Malone released my favourite record of last year. This track has a very cool drone sounding organ. Last year I had the opportunity to meet her and see her perform. Although she mainly composes in church organs she was performing samples of the organ sounds through her modular synths.

5 - Danza Guida - Sabla (15:43)

This is an album that Laima bought and I know absolutely nothing about it. I've just discovered it and I love it.

6 - Controlled Death - Black Lucifer Rising (24:40)

This track is from one of my favourite Japanese noise artists, Masonna. I felt it would be cool to add some industrial harsh noise flavour to this mix.

7 - Mixhell - Bella (Johnny Broke Remix) (27:58)

This is a remix made by Wayne Adams, the other half of my project PetBrick. I love the fact that he down pitched the female vocals, sounds like a male singer.

8 - Only Now - Blind (31:56)

Only Now is a great producer from the North of California that mixes dark ambient sounds and Kuduru beats.

9 - Bolt Gun - Congregation (36:17)

Bolt Gun is my band of choice from Australia. They release music under the label "Art as Catharsis" and their music is a great blend of Black Metal and dark ambient sounds

10 - The Society for Field Research - Enfield Poltergeist Recordings (38:22)

This is another pearl from the paranormal record (also used on the first track/intro).

11 - Screen Shadow - Vegan Tinder Lord (39:03)

This is a new project from our old friends from Belgium, Bart and Tania. They are amazing synth collectors and have a great musical taste. They also produce under the moniker Nid and Sancy.

12 - Mark Dicker - Internal Siren (42:48)

This is an album produced by Wayne Adams from Petbrick. It is made only with analogue synths.

13 - Afromutations - Space Tribe (43:42)

I got this tape from Nyege Nyege record label, while travelling in Uganda. It's a perfect combination of futuristic and African tradition sounds.

14 - Mayhem - Silvester Anfang (45:58)

This song has a very funny story. It's said that one of the members of Mayhem camped out of the house of Conrad Schnitzler of Tangerine Dream, stalking the Schnitzler daily until he made this intro for the black metal band.

15 - Laima - Home (47:39)

This is a very, very special track to me. My other half Laima, recorded an album with synths and voice and I had the honor of recording the beats for it on another piece of vinyl. The listener is invited to play both records together to hear the music with tonal and rhythmical parts.

16 - XVARR - Terminal Manouvere (50:04)

This track is by a London synth experimentalist who releases on our dear friend's label, Goodmorning Tapes.

17 - Die Verboten - Aquarius (53:49)

Die Verboten is an adventurist band from Steph and David Dewale from Soulwax with one more good friend Fergus Purcell. It's a very psychedelic and I love the feel that it has a cult feeling into it. They recorded all the tracks in Ibiza and set up a studio on a villa.

18 - Gnod - Holy Empire (60:00)

Gnod is an amazing band from Rocket Recordings. A great mixture of psychedelic, ambient and heavy sounds.

19 - Ye Gods - Son (1:04:00)

I first heard this track when I went to see Aphex Twin perform live in London. Later I found out it was from Antoni Maovvi who also does a really cool label called Disco Giallo. I love how raw and distorted it sounds.

20 - Nihvek - After its own Death (1:07:39)

I really like this record by Nihvek as it has a disturbing blend of beautiful voices and dissonant synths. I also added an acapella from the Process Church of the Final Judgement.

Synth of the Month:
Pearl SY-1 Syncussion
It will perhaps come as no surprise that Iggor decided to choose a drum synth for his SOTM... and what a drum synth it is: the SY-1 Syncussion.

Released in 1979 by drum manufacturers, Pearl, the SY-1 was the forerunner to the Simmons SDSV.

It offered two completely independent (and identical) channels which were typically triggered from two bongo-like drums fitted with transducers. However, they can be triggered from almost anything including an old synth with a gate output, or indeed, the trigger outputs of something like a TR606 or TR808.

Each channel has an oscillator that can produce different basic waveforms which can be shaped with its own simple envelope generator. Oscillator pitch can be swept with SWEEP control either positively or negatively (the pitch rises with the sweep). Each channel also has an LFO with variable speed and depth and a choice of square and sawtooth waveforms. There's also a noise generator and a sample/hold function and so, with some adventurous programming, a very wide range of sounds is possible.
SY-1 description courtesy of Synth Palace. Check out their kit here!