SH
59
K Á R Y Y N
Holographic Visions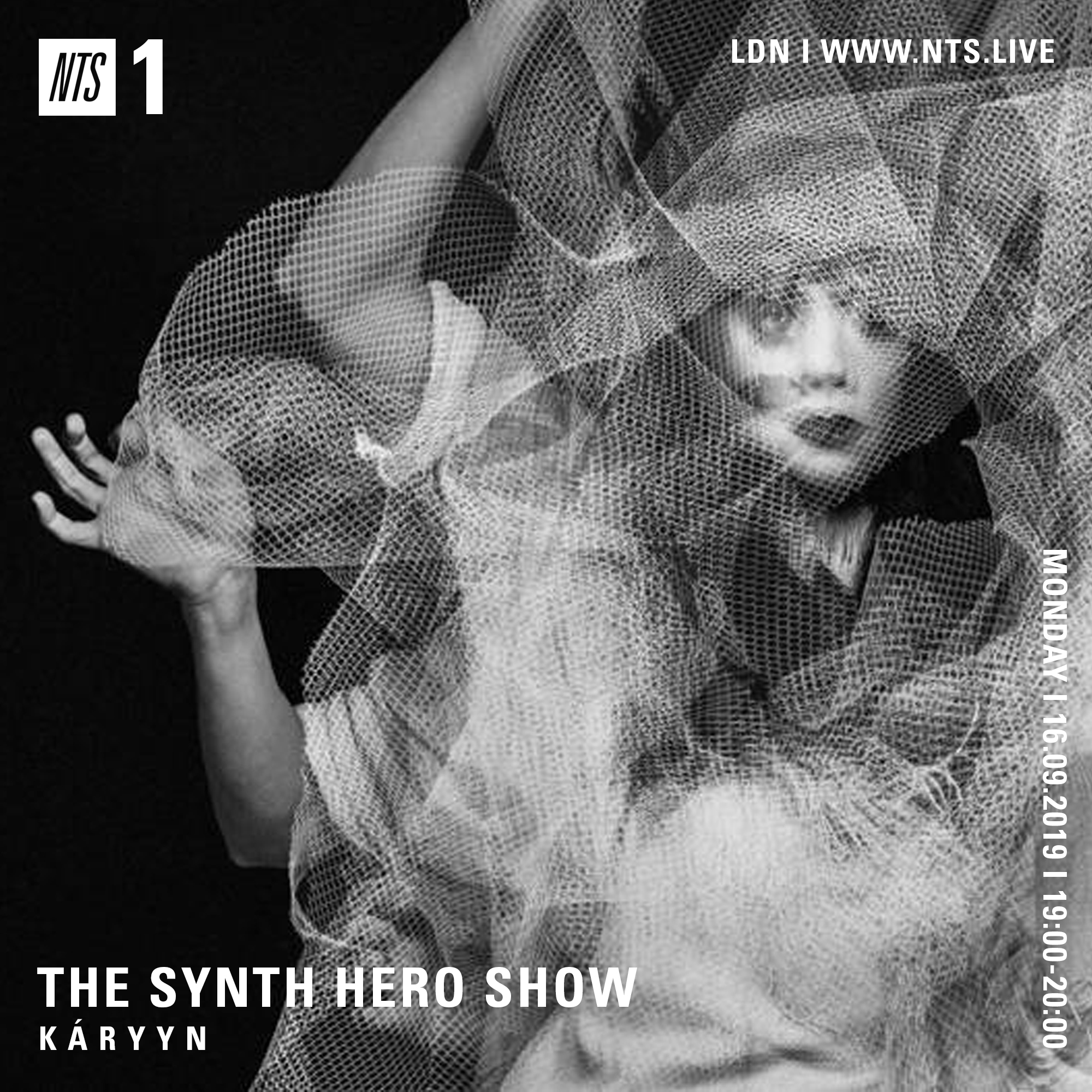 Back in April, I witnessed a spellbinding performance at the Barbican by the multi-disciplinary artist, composer and vocalist, K Á R Y Y N. She was supporting Apparat and up until then I had never heard of her, but she captivated the whole audience with her performance, a mixture of synths and these soaring ethereal vocals. She made this huge concert hall feel like an intimate conversation, rather than just a performance. Afterward I found out that she had spent seven years writing and recording her debut album THE QUANTA SERIES across continents on a voyage of self-examination.


Beginning in 2011 following the death of two relatives in Aleppo, K Á R Y Y N left her native LA for Cherry Valley, upstate New York to process her grief in seclusion and began to write THE QUANTA SERIES.


As she traveled, she found inspiration everywhere, leaning into her own familial legacy, feelings of grief and love and observations on human interaction. A deep connection to her lineage is a concurrent theme in K Á R Y Y N's work. Over the years that followed, she spent time living in Berlin where she wrote 'PURGATORY', a song inspired by a memory from her childhood spent in the Forty Mountains of Idlib province in Syria.


It's also packed with some of the most innovative harmonies and electronic production I've heard in years. Or as WIRED puts it, "K Á R Y Y N doesn't write music, she builds it with holograms."


So for the next hour, take a dive into the supernatural holographic world of K Á R Y Y N as she takes on a tour of her formative electronic influences.
TRACK NOTES by
K Á R Y Y N


1-OMD - Souvenir
My good friend Julian Wass introduced me to this track. I picked it because it's just so beautiful and happy. (0-3:33)

2-John Carpenter - Night
This is one of my favorite of John's pieces. Classic Carpenter sound. John personally introduced me to so much good music as a kid, so he holds a special place in my musical heart. (3:31-7:09)

3-Hiroshi Yoshimura - FEEL
This is one of my fave records. I've recently been obsessed. I was listening to 9 postcards on repeat for a year before this one! I have a new curiosity for the DX7 synth because of it. (7:01-11:49)

4-Haruomi Hosono - Windy Land
I'm obsessed with this track! I like anything with a constant oscillation. (11:36-16:48)

5-Julian Wass - Aisle Five
From the motion picture soundtrack Blue Jay. Julian is a really talented film & TV composer (HBO Shows like Animals, and Room 101, etc). and a very good friend. He introduced me to so much good music, some of which I've included here. He just goes straight to your soul within just a few seconds on Aisle Five.
(16:41-17:50)

6-Aphex Twin - Lichen
I am A HUGE fan of Aphex's ambient work. I was introduced to Aphex and Autechre when I was 15. It changed everything for me. (17:09-21:01)

7-Caterina Barbieri - Pinnacles of you
Such an emotional piece, I love the repetition in her work, it's addictive to me. All I see are shapes on repeat when i listen. (20:58-26:48)

8-The Blue Nile - Downtown Lights
The lyrics, the melody! There's so much longing in his music. I feel like he is constantly saying "I LOVE YOU" in every song. Perfect synth pop song. (26:42-31:18)

9-Vangelis- The Blade Runner End Theme
Classic, maybe cliche, but sorry had to include here because the CS80 is one of my favorite synths and this piece makes you feel like everything is shifting and possible. (31:12-35:51)

10-Haruomi Hosono - Hum Ghar Sajan
I know I've included this artist twice but he has made so much great music! This song is from Cochin Moon, I've been a big fan since I discovered his music on Light In The Attic label. One of my favorite labels! (35:42-44:32)

11- Elias Rahbani - Dance of Maria
I had to include this piece. Rahbani is Lebanese. I grew up hearing this song. (44:31-47:16)

12- Isao Tomita - Arabesque No. 1
This is literally one of my most favorite synth pieces. (47:14-51:16)

13-Suzanne Ciani - 'PART 3 '
I couldn't have this mix without this electronic music pioneer, she is such an incredible sound designer. I've had to abridge the performance in order to include her work here. Mid-way through her piece I've added Eliane Radigue's piece Elimination of Desires.
(51:11-55:05)

14-Eliane Radigue - Elimination Of Desires
This piece is the perfect meld of my most favorite things, ARP and Buddhism. Tibetan voice is Lama Kunga Rinpoche. Eliane used the ARP modular system for 40 years without making it sound old. She moved on to other instruments eventually. But she's a genius. My favorite synth right now is the ARP. It's all over my next record. (53:11-56:24)

15-Brian Eno -An Ending
This is one of my favorite Eno tracks. It feels like transcendence. (55:35- 59:58)




Synth of the Month:
Unlike other modular systems of the time, which required modules to be purchased individually and wired by the user, the 2600 was semi-modular with a fixed selection of basic synthesizer components internally pre-wired. The 2600 was thus ideal for musicians new to synthesis, due to its ability to be operated either with or without patch cords. On its initial release it was heavily marketed to high schools and universities.

ARP founder Alan R. Pearlman provided synthesizers to well-known musicians, such as Edgar Winter,

Pete Townshend

,

Stevie Wonder

,

Joe Zawinul

, and

Herbie Hancock

, each in exchange for his endorsement as a professional user.

Sound designer Ben Burtt used an ARP 2600, combined with his own voice, to create the voice of

R2-D2

in the

Star Wars

films. Burtt also used the 2600 to create the sound effects of the

Ark of the Covenant

in

Raiders of the Lost Ark.